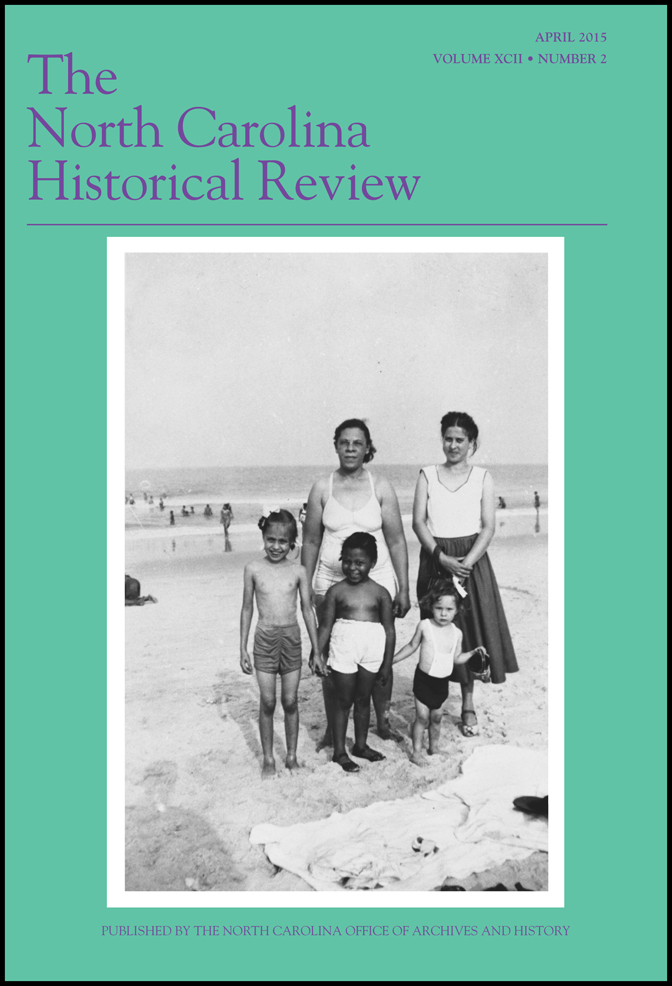 *A CHANCE FOR CHANGE: HEAD START AND MISSISSIPPI'S BLACK FREEDOM STRUGGLE (UNC PRESS 2016)
*"MONEY TALKS: THE ELEMENTARY AND SECONDARY EDUCATION ACT OF 1965 AND THE AFRICAN AMERICAN FREEDOM STRUGGLE IN MISSISSIPPI," HISTORY OF EDUCATION QUARTERLY (MAY 2016): 361-367.
*"MORE THAN COOKIES AND CRAYONS: HEAD START PROGRAMS AND AFRICAN AMERICAN EMPOWERMENT IN MISSISSIPPI, 1965-1968" JOURNAL OF AFRICAN AMERICAN HISTORY 100 (FALL 2015): 586-609.

*"BLUE WATER, BLACK BEACH: THE NORTH CAROLINA TEACHERS ASSOCIATION AND HAMMOCKS BEACH IN THE AGE OF JIM CROW," NORTH CAROLINA HISTORICAL REVIEW XCII (APRIL 2015): 145-164.

*"DIGNITY IN LIFE AND DEATH: UNDERTAKER CLARIE COLLINS HARVEY AND BLACK WOMEN'S ENTREPRENEURIAL ACTIVISM," JOURNAL OF MISSISSIPPI HISTORY LXXVI (FALL/WINTER 2014): 111-127.

*"NORTH CAROLINA JUSTICE ON DISPLAY: GOVERNOR BOB SCOTT AND THE 1968 BENSON AFFAIR," JOURNAL OF SOUTHERN HISTORY LXXIX (AUGUST 2013): 659-680.
18 Books about Black Women's History to Read to Better Understand 'Lemonade'
*"WILBERFORCE UNIVERSITY: A PIONEERING INSTITUTION IN AFRICAN AMERICAN EDUCATION," FEBRUARY 2015.

*"SOUTH CAROLINA'S BRILLIANT IDEA FOR BLACK HISTORY MONTH," HISTORY NEWS NETWORK, FEBRUARY 11, 2015.
*"TARGETING ELIZABETH CITY WAS UNFAIR GIVEN NC'S HISTORICAL UNDERFUNDING OF HBCUS," NEWS AND OBSERVER, MAY 31, 2014